Full Screen Background Videos Now Available
When we first acquired Full Screen Background Images, one of the first customer requests we received was for the ability to use a video in the background instead of a static image.
Now, in version 2.3 of Full Screen Background Images, you can include videos as a background to any of your site's pages.
There are currently two video types that are supported: YouTube videos and MP4 video.
Use YouTube Videos
When you add an "image" in the Full Screen Background Images settings, you can copy and paste the URL to any YouTube video in the place of uploading an image.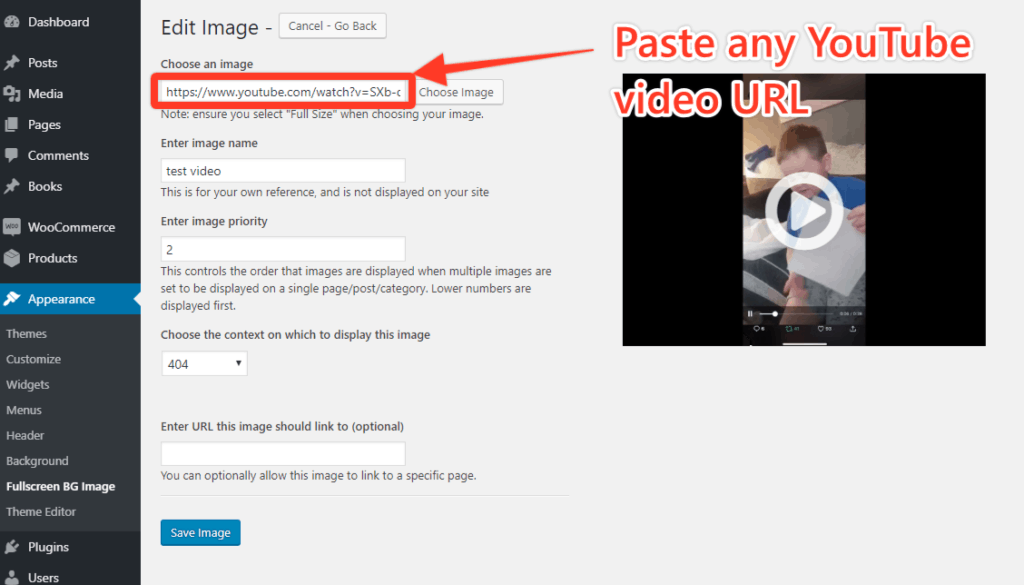 You can use the full YouTube URL from your browser's address bar or the shortened URL from YouTube's share settings.
Use MP4 Videos
MP4 videos are a popular video file format that can be hosted pretty much anywhere. If you have the file on your computer, you can upload it to your WordPress site the same way you would upload an image.
Alternatively, you can use almost any cloud storage to host the video or even use a video hosted on another website. You would just paste the video's URL into the settings as shown in the YouTube example above.
Video Thumbnails
YouTube videos will display the thumbnail that is assigned to the video on YouTube in the Full Screen Background Images list table as well as on the edit screen. On the edit screen, the thumbnail will link to the video in a new window.
For MP4 videos, a generic video thumbnail image will be displayed.
Get it Now!
If you have a valid license for Full Screen Background Images, you can download the latest version (version 2.3 and above) to enable this functionality. If you don't have a valid license, you can get one here.